Exploring Immersive Experiences
Leveraging emerging tech to explore ways to build empathy and tap into key determinants that result in behavior change. Sounds interesting? Take a look at what we're exploring.

Augmented Reality
---
360 Video
---

Virtual Reality
---

Game Design & Development






Our sites perform
CDN
Faster load times using an industry-leading content delivery network (CDN)
Hosting & Maintenance
Cost-effective hosting and maintenance options
SEO & Analytics
Continual search engine optimization (SEO) and analytics reporting
Accessibility Compliance
WCAG 2.0 and Section 508 compliance audits
Security
24/7 Monitoring and Security
CMS Ready
Robust and customized content management systems (CMS)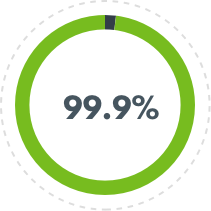 Top-Tier Uptime
We leverage always-available infrastructure in the cloud to provide top-tier system reliability for all applications we host. This means that we can provide enterprise-level uptime to everyone.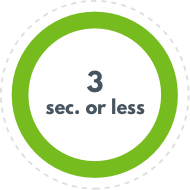 Faster Load Times
A load time longer than 4 seconds could cost you the chance to change the world. We pinpoint all the ways we can optimize page speed and monitor for anything causing applications to slow down.

Yup, we do that
At BehaviorChange.io, we design and develop research-based and behavior-focused websites, apps, experiences and other digital products for nonprofits and businesses with a purpose. Based in Washington, DC and Florida, our parent company Marketing for Change is a full-service creative firm anchored in social psychology and behavioral economics. Because we believe all real change requires behavior change.
contact us
Product Design
User Experience (UX) Design
Responsive / Mobile-Optimized Web Design
Iterative & Rapid Prototyping
Product Planning & Roadmaps
Usability Testing / Heuristic Evaluation
Immersive / Experiential Development
Virtual Reality & Augmented Reality
Digital Strategy
Research & Analytics
User Personas
Goal Setting & Conversion Funnels
Conversion Optimization & ROI
Custom Analytics Dashboards
Optimization Sprints
Technology & Engineering
Product Engineering / Development
Saas / Software Development
Custom Content Management Systems (CMS)
Custom Customer Relationship Management (CRM) Systems
Online Payment Portals
Scalable Application Hosting
Site Speed Optimization / Audits
Custom API Development
Products & Services Support
Institutional Websites
Campaign Websites
Landing Pages
Materials Generator
Games
Data Visualizations
Content Strategy
Web Copywriting